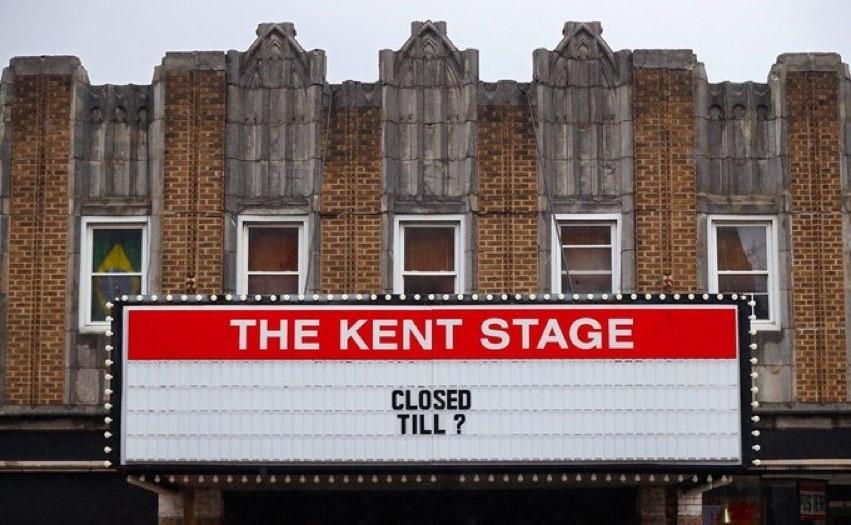 Music venues are dying during COVID-19. Can Live Stream virtual concerts really save them? This is the question that's on everyone's mind right now. With no end to the covid-19 live events shut down in sight, the situation seems more dire each and every passing day. Venues are still the last to re-open, someday. Some experts predict that tours and large shows will not be allowed to happen until 2022. Now more than ever music venues, clubs, and their staff need to find creative ways to bring in revenue.
With Afton Tickets LiveStream, venues can utilize their facility and their existing network of promoters/agents/managers to put on virtual concerts. Your venue's talent buyer already has everything you need to start booking major artists for a virtual concert that you promote. You can even bring in your preferred outside Promoters for co-promoted shows. Our platform has the most robust features geared toward making the artist and other involved parties the most money possible.
As a venue, you have a large network of industry contacts that are looking to bring content and engage their fans. Just like with a real world show, schedule an event, promote and do a fair split between all parties.
BUT DOESN'T THE STREAM PLATFORM TAKE A CUT?
Other streaming platforms take a cut of gross ticket sales. But with Afton Tickets, 100% of ticket face value, 100% of in-stream merch sales and 100% of in-stream tips go to the artist/promoter. Afton costs you and the artist nothing. You get the best features, a dedicated account manager, and 3 ways to monetize the stream: Tickets, Merch, & Tips. You can book a demo right here.
IS THERE REALLY MONEY TO BE MADE WITH STREAMING?
How can music venues monetize live streaming and virtual concerts? Is there enough money to be made and can it really save them? The answers is unequivocally yes. Touring bands with as little as 50,000 to 75,000 Facebook followers are making $5,000+ per stream. Larger artists with 1 million or more Facebook followers are bringing in 6-figures per stream.
If your venue utilizes your Talent Buyer and preferred Promoter network, you can easily negotiate 10% to 30% of the artist's stream gross back to the venue if you book the artist's stream and act as the Promoter for the show. Think about that. If you book just 10 bands each month with 50k-75k Facebook followers you can bring in $5,000 to $15,000. Or book three acts with 1 million or more Facebook followers and see $30,000 to $60,000 per month from your Promoter cut.
SO WHAT'S STOPPING YOU?
Some venues don't think live streaming is viable because of expensive video equipment and the expense of having a crew to facilitate the live stream in the venue. Afton Tickets LiveStream has hard install options for venues so your equipment is covered. If you have a house nut for staffing to run the cameras you build that into the itemized expenses for the show. We've found that artists make up to 30% more per stream when they have a trusted Promoter or venue co-promoting it alongside them. There's no need for the Promoter to be cut out in the new live stream era, you are still needed to market the show and maximize the artist's payout!
BOOK ANY ARTIST, NO MATTER WHERE THEY LIVE

But here's the best part about virtual concerts – the artist can perform from ANYWHERE. The artist can perform from their house, their favorite studio, or anywhere they'd like. This not only saves your venue the cost of running a live stream from the venue, but it also opens up your ability to book ANY artist no matter where they live in the world. You no longer have to wait until the artist is routing to your city for their tour, you can utilize all of your existing relationships with Booking Agents and Artist Management and book any artist you'd like.
SIMPLE STEPS TO GET YOUR STREAMS STARTED
Contact every artist you know:

Ask if they want to do a live stream in your club (minimal equipment and staffing required)
Ask if they want to partner with you on a stream from their home, studio, or a location near them.

Contact every Promoter, Booking Agent, and Artist Manager you know.

Ask if they have artists they work with interested in doing either of the above options (in venue, or at home stream).

Put your in-house Talent Buyer back to work! Let them do what they do best and start booking live streams.
Live stream shows came on market quickly with the pandemic, and without a doubt virtual concerts and live streaming WILL continue to be a vital part of the way everyone in the industry makes money. So the sooner you start investing your time in this the better. Those that adapt to this new era of streaming now and hone their skills on being the best virtual concert promoters are the ones who will not only survive, but who will continue to dominate when tours finally return.
Afton Tickets is here to help. Contact us now to see a full demo of the platform and get advise on how you can maximize the network you already have and get advice on the best approach and gear necessary to make it happen.
Other Resources